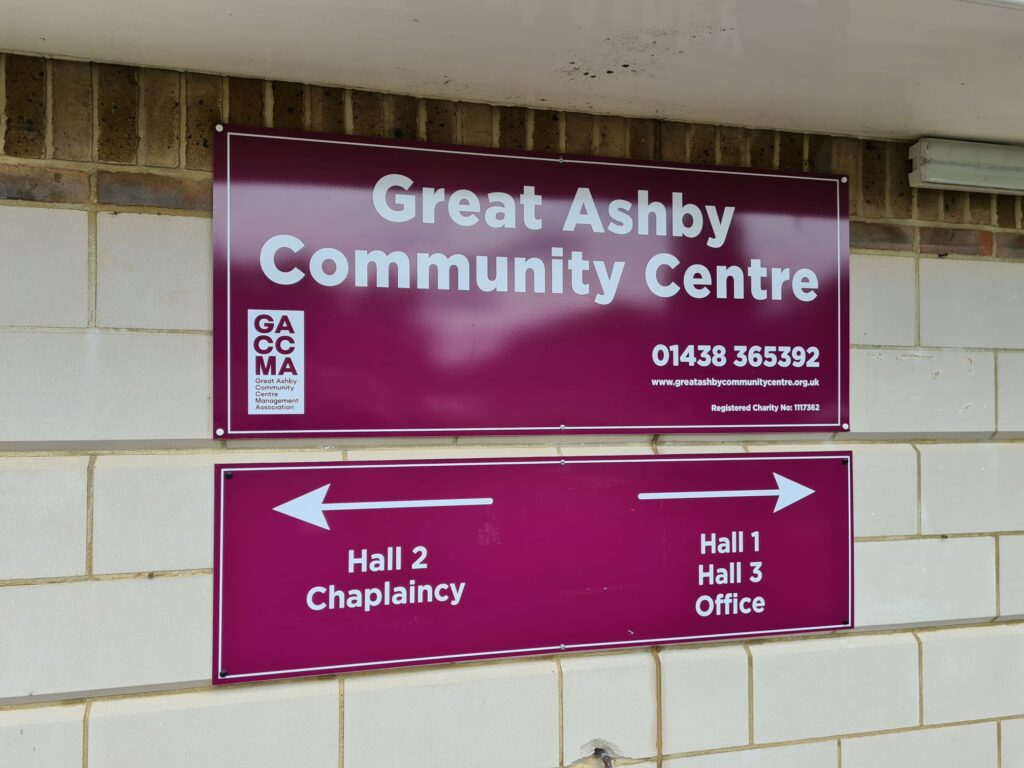 We are a community facility located in the Great Ashby area of Stevenage, Hertfordshire.

The centre is run by the Great Ashby Community Centre Management Association (GACCMA), a charity dedicated to running the centre for the community that it serves.
We are very fortunate to have a modern, clean and warm centre that hosts a broad range of classes and groups both during the day and in the evening, as well as being available to hire for events and parties.
Situated in the Great Ashby Neighbourhood Centre, we have plenty of parking and a number of shops nearby for any provisions that you might need for your class or event. We are also fortunate to be located a two minute walk from a bus stop that is served by the SB7 bus service from Stevenage Bus Station in the town centre.
Find out more about our three halls, including their sizes and facilities, here.
Hire rates for one-off events is available here.
For availability and terms and conditions of use, please call us on (01438) 365392 or email info@greatashbycommunitycentre.org.uk
If you attend a club or class at the centre, please contact the person or organisation who runs your session for information about any bookings. Contact details for these can be found on our What's On page.