Coronavirus update – 3 December 2020:
We have reopened the Community Centre according to tier 2 government guidelines. This means that only certain clubs and groups will be running at this time.
If you attend a club or class at the centre, please contact the person or organisation who runs your session for an update on whether it is back up and running.

We are a community facility located in the Great Ashby area of Stevenage, Hertfordshire.
The centre is run by the Great Ashby Community Centre Management Association (GACCMA), a charity dedicated to running the centre for the community that it serves.
We are very fortunate to have a modern, clean and warm centre that hosts a broad range of classes and groups both during the day and in the evening, as well as being available to hire for events and parties.
The centre comprises of two halls, a kitchen and toilets.
Both halls have their own separate entrances and toilets at either end of the building.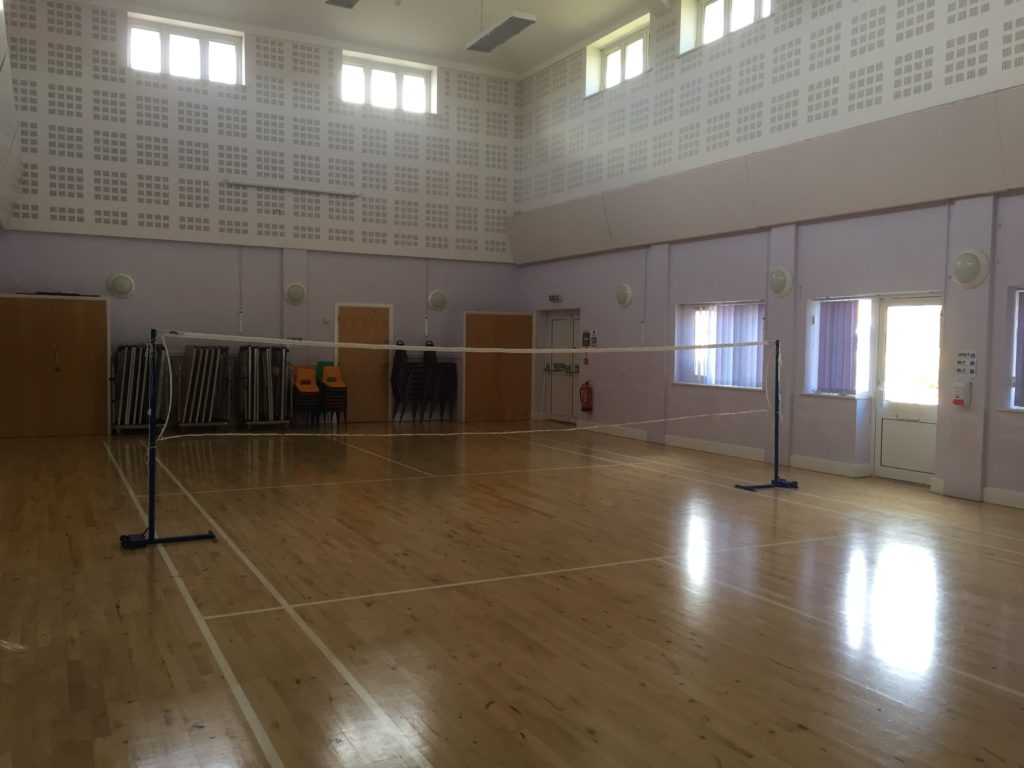 Hall 1
16.5m x 8.75m
Hall 1 is just over 140m², large enough for a badminton court.
Hire of this hall can also include the use of the large kitchen, which has a range cooker and fridge freezer.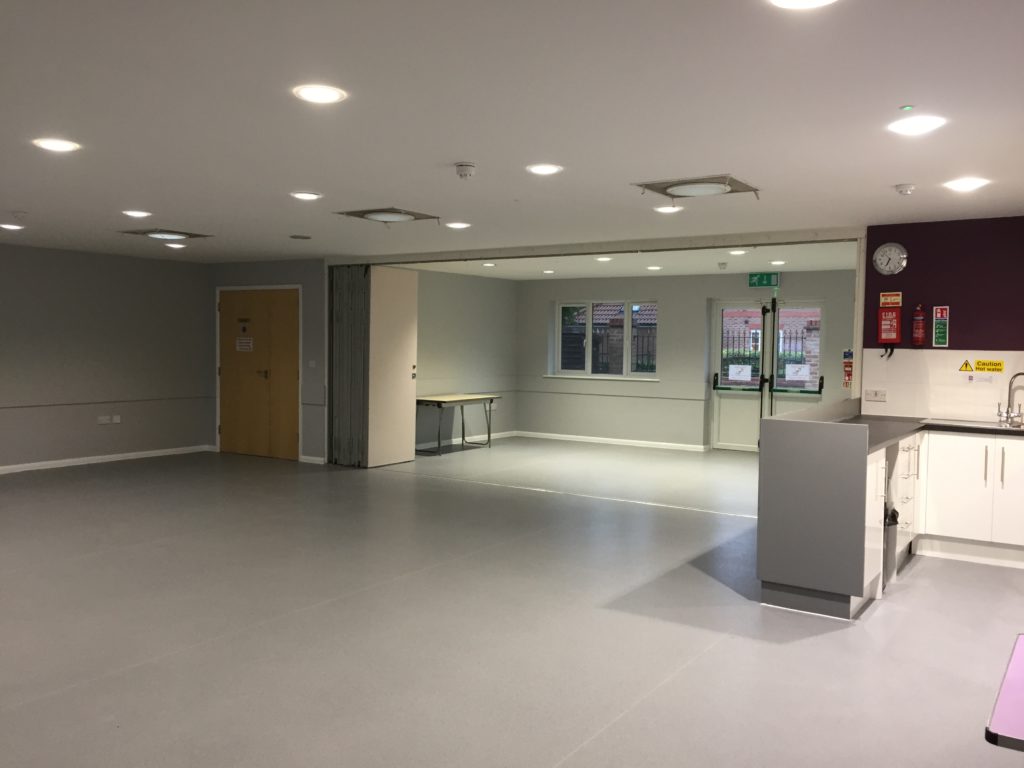 Hall 2
10m x 8m plus 3.9 m x 7.6 m
Hall 2 is the slightly smaller of our two halls. Recently refurbished, it contains a brand new kitchenette with sink, fridge, microwave and kettle, which allows for drinks and snacks to be prepared. Hall 2 includes the meeting room which can be separated from it by the use of folding doors.
For hire rates, availability and terms and conditions of use please call us on (01438) 365392 or email info@greatashbycommunitycentre.org.uk